What is Lap Cheong? Why, it's MAGIC! It's a Chinese sausage that is sweet and salty made of pork and pork fat. The strong taste makes it a perfect ingredient to bring life to fried rice.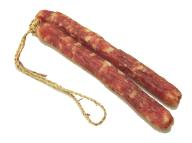 So by now, you have heard me rave about this new Instapot Multipurpose Cooker we got off Amazon Cyber Monday. It is part of our RV Kitchen and is a great tool that replaces a number of cooking appliances and pots. This is my first attempt at using this cooker so naturally, I test it with cooking rice.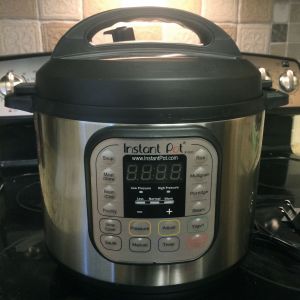 I put the rice, water and lap cheong in the cooker and after 4 minutes of pressure cooking and a 10 minute resting period, I have cooked rice and lap cheong. If I were cooking for myself, this would be the end of the post because I could just eat this as is. The rice is cooked to perfection.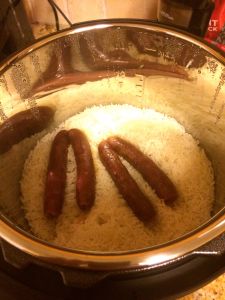 I took the lap cheong out to dice up and prepare to be recombined later.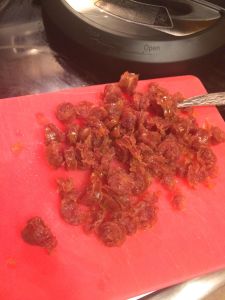 Back in the cooker, I set it to the nifty Saute setting on regular heat to begin cooking the rice.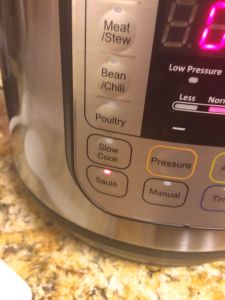 Add some butter to prevent sticking and to give your rice some flavor.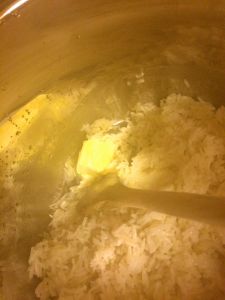 Add as much coconut aminos (for those of us soy-free) or soy sauce to taste.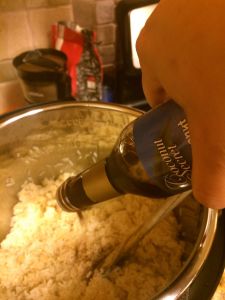 Add the lap cheong and eggs and combine.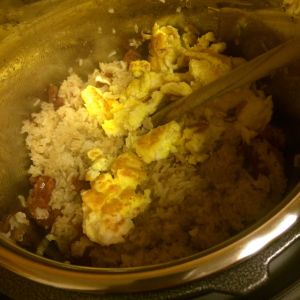 Then add the cup of frozen peas and cook for another minute or two.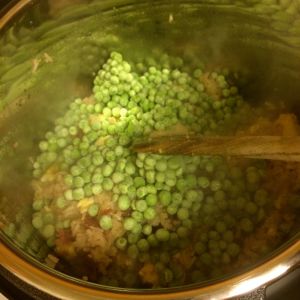 And it's ready to serve!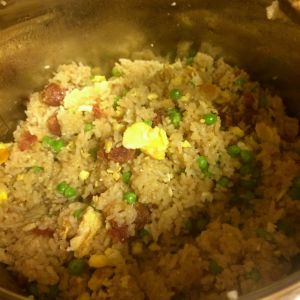 Dinner for 4 in about 30 minutes. This is a great option for being plugged into shore or if you have an alternative power source as you are mostly using an appliance.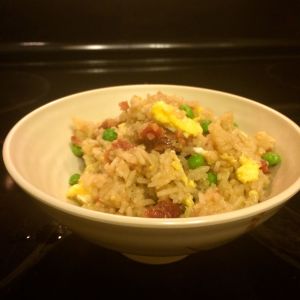 Recipe
Ingredients
3 cups of Jasmine rice
4 eggs scrambled and broken up
cup of frozen peas
butter to taste
Coconut aminos to taste
Put the 3 cups of rice in the cooker with 3 cups of water and the lap cheong
Using the manual setting, cook on high pressure for 4 minutes
After the pressure cooking, the cooker goes on Keep Warm and you can leave it like this for 10 minutes
Safely release pressure and open lid.
Take lap cheong out and dice into bite-sized pieces
Set cooker on sauté and add butter to make sure rice doesn't stick (about 2-4 TBSP)
Add coconut aminos to taste (or soy sauce if you use it) – anywhere from 1/4 to 1/2 cup
Add the lap cheong and eggs and combine
Add frozen peas and combine for 1-2 minutes
Switch cooker to Keep Warm until ready to serve