Our Story So Far
We met in New Zealand in 2005 when we were both working for a large IT firm. Michael left for Europe for a few years and it wasn't until years later when he returned that our relationship took a turn into something special.
In September 2009, we took an opportunity to work in Silicon Valley and left New Zealand with just a couple of suitcases. We worked contracts so ended up traveling and living in California, South Carolina and Calgary, Alberta.
We got married in early 2011 and had E later that year. Her arrival also marked the end of our nomadic consultant lives and we have been in San Antonio, Texas ever since.
Michael had been researching narratives on how people successfully built their wealth without resorting to risky and lofty business projects and chanced upon the idea of building wealth by minimizing outgoings (starting with the big ticket items of rent/mortgage). It was a simple math problem. The idea of minimizing consumerism and moving towards a simple, sustainable lifestyle also appealed to Yazhi.
We weighed up many options including downsizing to a small apartment or mobile home.
Owning our own piece of land and building a house just for us is in the books but for now, we got rid of everything and really embraced the Fulltime RV life.
Meet Our Family
Michael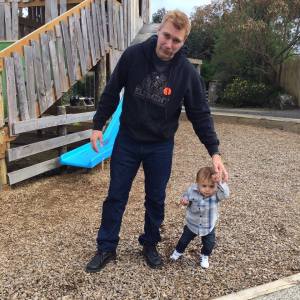 Michael was born in Conway, South Carolina and spent most of his youth there until he graduated from the University of South Carolina with a Bachelor of Computer Science. He has worked in various positions with a focus on Software architecture and design in many countries. He is currently Senior Manager of Enterprise Architecture of a local IT firm.
Michael will probably be doing most of the modifications on our RV which would appeal to his creative, handy interests.
Yazhi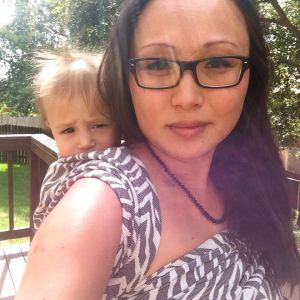 Yazhi was born in China and spent her childhood in the Fiji Islands. She went to university in Auckland majoring in Computer Science and settled down there working in software development and design. She is a PMI-certified Project Management Professional and has held the positions of Program Manager, Project Manager, Data Migration Architect and Consultant with various organizations in New Zealand, Australia, USA and Canada.
Upon the arrival of E in late 2011, Yazhi  became a babywearing, extended breastfeeding, cloth diapering crunchy mama. She is a Volunteer Babywearing Educator with Babywearing International, a circle leader with the Real Diaper Association. She also is an eCommerce entrepreneur with KiwiBabyShop.com
E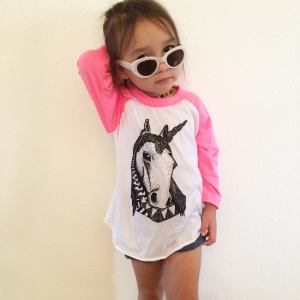 E's favorite color is beige and she loves peanut butter sandwiches and rice. She also thinks unicorns are awesome and can recite the entire Daniel Tiger catalogue of songs. She says MJ is her best friend.
MJ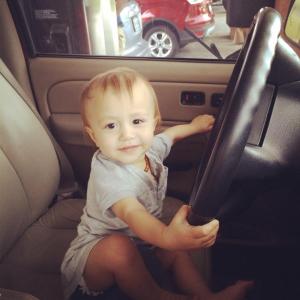 MJ loves nursing, rice and Thomas the Tank Engine. And Chairman Meow.
Chairman Meow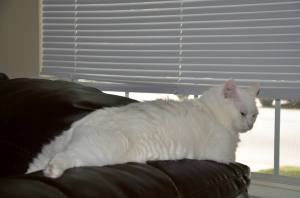 Chairman Meow is a shelter cat we rescued in Canada. He loves to eat and sleep. He is an indoor cat and we are thinking of creative ways to make the RV life work for him. He is also a good judge of character and has been known to be especially hostile to people that we don't especially like ourselves.