We are Michael and Yazhi  – a married couple full-time living in San Antonio, Texas. Coming along for the ride are our two toddlers, E and MJ and one crazy old cat named Chairman Meow.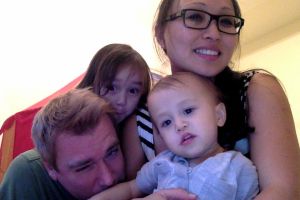 We come from very diverse backgrounds. Between the two of us, we have travelled and lived all over the world but for the last few years, we have been a picture of American suburban living…
All that changed in January of 2015.
When Michael first discovered and shared the idea of packing all of us into a tiny house on wheels, the reaction he got was "We're REALLY doing this…" and that's what we decided to name this website that documents our journey from our "sticks and bricks" (what fulltimers call regular, stationary housing) to fulltime RV living.
Find Out More!
The long story about us, our family and how we got where we are
Resources for other Fulltiming families (or those dreaming about it)
Contact Us